NY Roofing Drainage Systems | Kings Park Roof Repair
April 28, 2015
When it comes to your commercial or residential roof, proper drainage is one of the most important aspects of long term maintenance. Roof Pro, your local New York roof repair has the answers on how to accomplish this. Since 1989, this family owned business has been installing and repairing roofs in Nassau and Suffolk counties, as well as the five boroughs. Let's go over some of the basics of roof drain systems.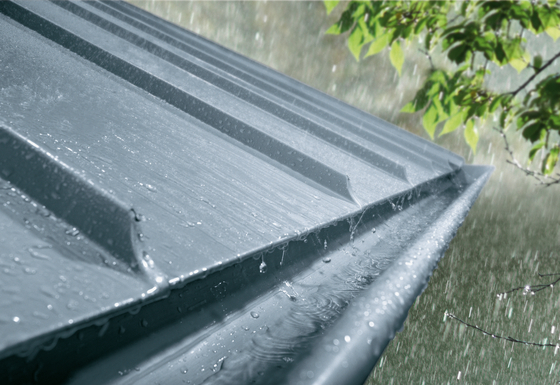 When it is installed, the roof is designed so water will go to a specific place. Once it there, it needs to be drained off through one of three types of systems. First there's a roof drain. This is essentially a bowl with a strainer attached to an internal drain pipe. It's installed with a clamping ring to prevent water from getting under the field of the roof. The second way is to install waterproof Thru-Wall Scuppers. This allows water to escape through an opening in the parapet wall. Once outside, it's funneled into a drain pipe that carries the water to the ground or drywell.
The third method of draining water from a roof is a gutter. If the roof pitches toward the gutter location, water will drop off the roof and into the system. You can use either a traditional gutter, or a shop fabricated box gutter. Avoiding water intrusion is very important, and whichever system you choose, it's vital to keep the system clean to avoid blockage. Blocks can cause leaks, collapse, or premature failure of your roof system. The professionals at Roof Pro know exactly how to properly install your NY roof drainage system, so get in touch with them today!