Residential Roofing FAQ | Roof Pro Contractors
Q: How do I know if I need a new roof?

A: The following are things that may indicate that your roof needs replacing: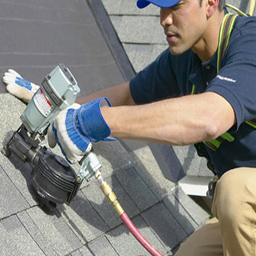 Missing, cracked, or curling shingles
Blistering or peeling paint
Shingle, sheathing, or siding decay
Leakage in the attic after heavy rains
Stains on interior walls or ceilings
Q: Should I have my old roof removed before a new one is installed?

A: Although the New York State Building Code does allow for up to two layers of roof materials, any amount of short-term savings you might see from a "layover" roof installation is far outweighed by the longer term peace of mind that comes from knowing that the integrity of the decking has been confirmed and that the existing flashings haven't been wicking moisture to the roof deck, causing leaks that can lead to decking or siding damage.

We feel that tearing off the existing materials, inspecting the substrate / deck and the general integrity of the roof structure and components, then installing a quality roof and new flashings is typically the best course of action.

Generally speaking, experts estimate that the life of your new roof will be cut by as much as 20% if it is installed on the top of the existing roof. Most manufacturers wind rating warranties also become void if roofed on top of other layers.

Q: I received several estimates to replace my asphalt shingle roof system and the prices vary greatly.

A: If one estimate seems much lower than the others and it sounds too good to be true, it probably is. Many contractors' below-cost bids seem attractive, but these contractors often are under insured or uninsured and perform substandard work. If an estimate is confusing, ask the contractor to break down the estimate into items/terms you can understand.

Q: Why Are Warranties Important?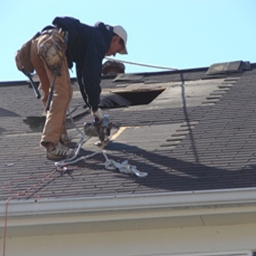 A: A new roof is a big investment, typically involving thousands of your hard-earned dollars and lasting 25, 30, 40 years, or more. As with any big investment, knowing in advance what your warranty covers could save you thousands in the event that problems arise with your roof.

Q: Are you licensed and insured and can I have a copy of your insurance certificate.

A: We are fully licensed and insured and will provide you with certificate of insurance directly from our insurance broker if you request one.
Q: How do I know my roofing is being installed properly?

A: First of all, hire a reputable contractor. We install your roof per the National Roofing Contractors Association Steep Slope Roofing Manual. Our roof mechanics are also factory trained by the country's largest roofing manufacturers and offer warranties where a manufacturer's representative will come to your home and inspect your new roof system and stand behind our workmanship for 25 years.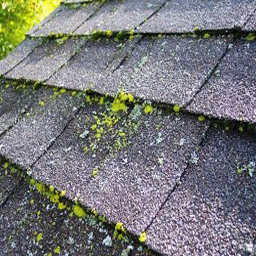 Q: What is causing the algae growth on my shingles?

A: Algae growth is typically seen on light colored shingles. It exists as a brown to black discoloration of the shingle and is caused by an algae known as Gloeocapsa.

Although algae may exist on a shingle, it does not affect the performance of the shingle. Essentially, this is an aesthetic problem.

Most roofing manufacturers shingles are now algae resistant, and covered by a Limited Algae Resistance Warranty. Copper and zinc strips can also be used to stop algae from growing on your Plainview roof.
Q: Why is attic ventilation important?

A: Ventilation of the home attic is important for two reasons. During the summer, excess heat that builds up in the attic during the day results in high energy costs for cooling. Also, moisture produced within the home may move into the attic if ceiling vapor barriers are not used. If this moisture is not exhausted from the attic it can condense and cause insulation and construction materials to deteriorate. Thus, temperature and moisture control are the major reasons for providing attic ventilation.