NY Roof Repair | Nassau County Roofing Services
January 15, 2015
Can You Lay New Roof Shingles Over Old?
Even though it can be less costly than replacing or repairing your roof, adding two or three layers of roofing to your home may lead to more problems in the future. Recently, we performed a professional roof inspection on a home in Kings Park. The homeowner informed us that he had three leaks in his roof seven years ago and, as a solution to the problem, he had a second layer of roofing installed over his original roof.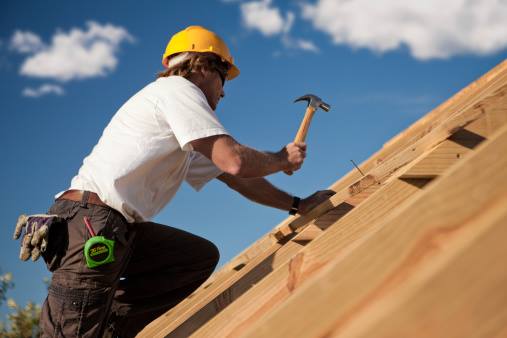 However, the three original leaks had resurfaced along with two others. Upon further inspection, we found no signs of damage to the thirty-year-old asphalt roof shingles on the house. The problems came from rotted plywood sheathing and deteriorated flashings underneath the original roofing and underlayments. Without removing the old roof, there would have been no viable way to inspect the flashing details and roof sheathing. Unfortunately, the King's Park homeowner made the wrong choice in a roofing contractor and the method of roof installation.
In this scenario, replacement roofing with our NY Roof Repair team was the best option. The process is simple: once we've discussed your needs, we drop the supplies at your house and lay down tarp to protect your home and any shrubbery in preparation for the removal of the old roof. The crew will then remove your old roofing down to the sheathing and cart it away. If any of the sheathing is damaged, it will be replaced. Next, a custom bent heavy gauge aluminum drip edge and ice and water shield are installed in leak vulnerable areas like the gutters. The remaining areas are covered in underlayment. Finally, your shingles are installed using manufacturer's guidelines for the proper patterns and maximum wind ratings.
If you encounter leaks in your Commack or West Islip home, call Roof Pro, your local New York Roofing Services today. We believe in always getting to the point of leaking roofs and dealing with the problem properly.