Levittown Roof Maintenance | Babylon Roofing Company
April 30, 2014
Levittown, NY has been a community that has had many changes done to its homes since Levit first built them many years ago. One of the big issues people have had on the Levit ranches is the lack of a full fascia board on the house leaving nowhere to install gutters over the front entryway and being able to open the door if there is a gutter.
On a recent roof job in New York, we modified the front of the house by cutting back the roof sheathing and rafter tails to accommodate a 1"x6" fascia. Roof Pro then installed new vinyl soffits, aluminum fascia capping and a new gutter system. Not only did it look great but the homeowners will not have to deal with water pouring on their heads while coming or going during a rainfall.
When we suggested this during our initial consultation John and Christie (homeowners) both looked at each other and said "Why didn't the person from the other company suggest this?" It is something we always suggest to do when doing a roof when there is no fascia presently.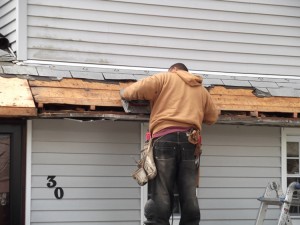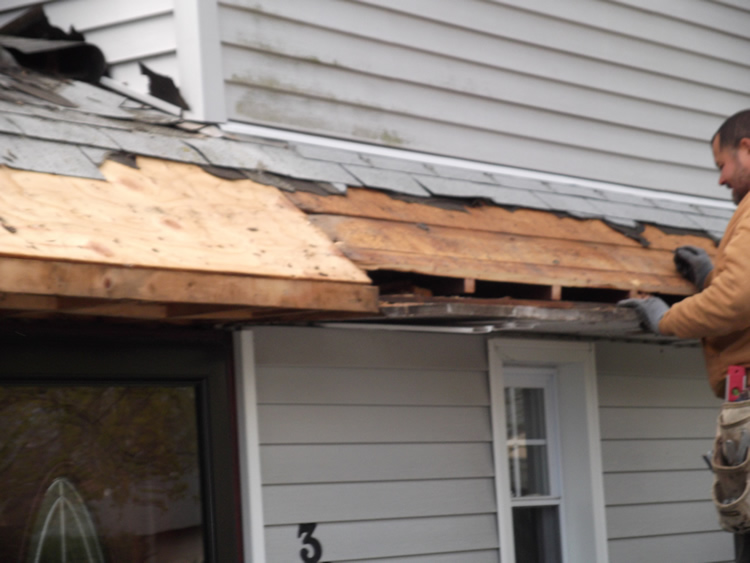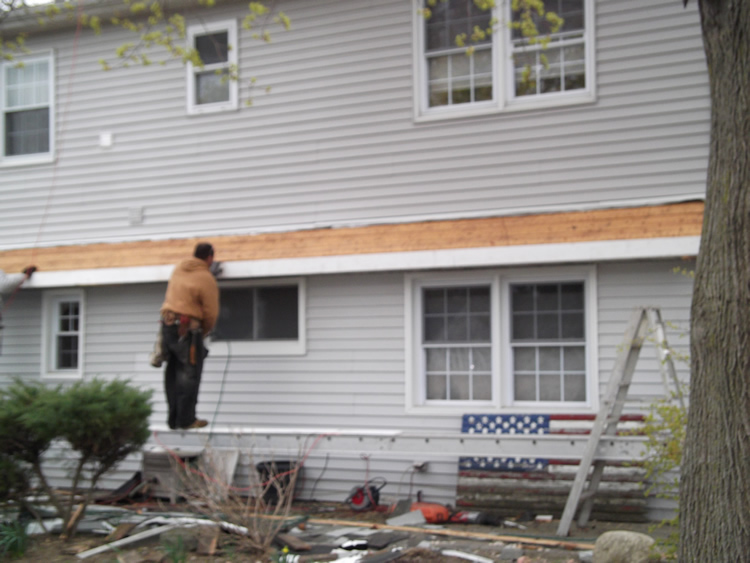 Contact Roof Pro, your New York Roof Company today for more information on residential roofing or commercial roofing. We do anything from gutter cleaning to shingle roofing. NY Roof Contractors serving the entire Bay Shore & Long Island surrounding area!