New York Flat Roof FAQs | NY Roofing Company
When your NY flat roof needs replacing, there are a lot of factors to think about. Roof Pro wants you to remember that the most common cause of flat roofs leaking is improper installation, or missing penetration and wall flashings. This happens when a roofing contractor gives you a low estimate on the cost of a new roof, then cuts corners. When you call Roof Pro, you know you'll never have that problem.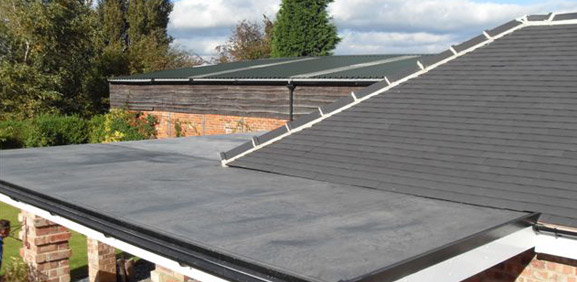 In New York, Roof Pro recommends a modified roof system. These will suit your budget and provide the reeded durability. EPDM rubber roofs are perfect for large, low traffic roofs, or small roofs that don't need much seaming. In order to maintain your warranty, manufacturers will require you to proficiently clean and maintain your West Islip roof bi-annually. You also must report any problems to the manufacturer within 60 days.
When considering the cost of your flat roof, there are a few factors involved. There's the full removal and replacement of the roof, the amount of penetrations and walls, and its life expectancy and warranty. Roof Pro has served the Bay Shore area with pride and expertise for the past three decades. Our East Northport roof contractor can answer any questions you may have about your flat roof.