New York Roof Special | Long Island Roofing Services
February 26, 2015
Winter Roofing Specials
Do you need minor or even major work done on your home? Roof Pro is dedicated to bringing our customers the best prices and specials on quality NY roofing services in New York. Right now, we are offering two unbelievable Winter Roofing Specials when you book a roof job from 1/01 to 02/28. Don't let the West Islip or East Islip winter weather worsen or ruin the condition of your home, get your roof professionally repaired as soon as possible.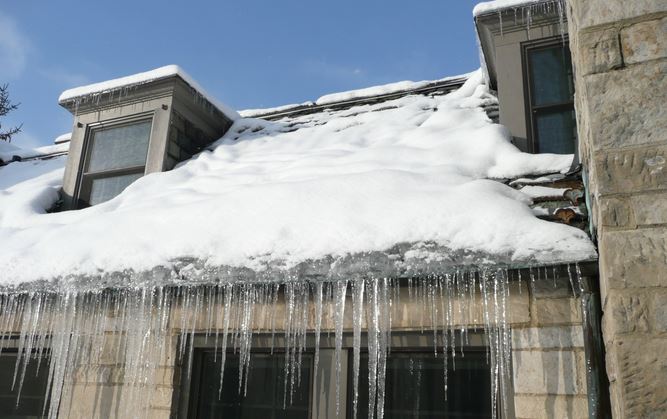 When you book a roofing appointment with us, you will receive a free GAF Golden Pledge Warranty with your completed roof job. That's a $360 value! You also have the option of receiving a free 150 lineal foot gutter system and one year of our Long Island Roofing Services program for your new roof. This program includes two visits to clean your gutters and debris from your roof, cut back tree or bush limbs approaching the roof, inspect and maintain the roof for manufacturer's defects, animal infestation, flashings, seal pipe flanges, and siding, and to caulk and seal all windows above the roof lines.
These specials are not valid with work that has already been contracted. The free year of roof maintenance will be included with a three-year service agreement. You won't find a deal like this anywhere else. These specials are only available for a limited time, so contact your local NY Roof Company today!