New York Roof Venting | West Islip Roofing Company
March 26, 2015
Why: Venting for your Roof
If you have a pitched roof then you need a venting system. Here are two reasons why: The first is because venting allows heat gain to escape during warm weather months. The second is because it allows heat loss and moisture to escape during cold weather months. Our New York residential roofing company can help you save on money during these months.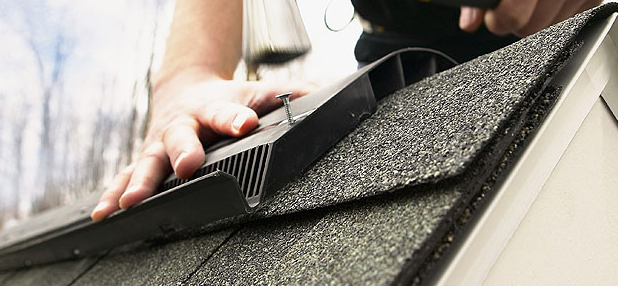 If your roof assembly is vented, your wood substrates and shingles are kept from becoming damaged by heat during the warmer months. Venting can also help to cool your home during warm weather seasons. Lastly, venting will ensure your shingled roof is in compliance with manufacturer requirements. As for cooler months, venting allows the moisture and heat loss to escape your roof assembly, preventing condensation from creating mold or wood damage. Poor ventilation during the winter months can also cause ice damming which is when ice melts into a pool and, being unable to escape roofs, seeps into the interior structure of your home.
Don't let your residential roof suffer due to lack of venting. If you'd like to help keep your home cool in the summer and warm in the winter, contact our NY Roof Contractors or give us a call at 1 (800) 766-3776.