NY Roof Insurance | Long Island Home Roofing
December 30, 2014
Why Residential Roofing Insurance is Important!
One of the most crucial elements of hiring a NY roof contractor is verifying that they are fully insured. Unfortunately there is some history of dishonest practices in the industry, so it is important to inform yourself about the situation and make educated decisions. Some companies will even avoid the issue all together, by attaining insurance for other methods of construction instead.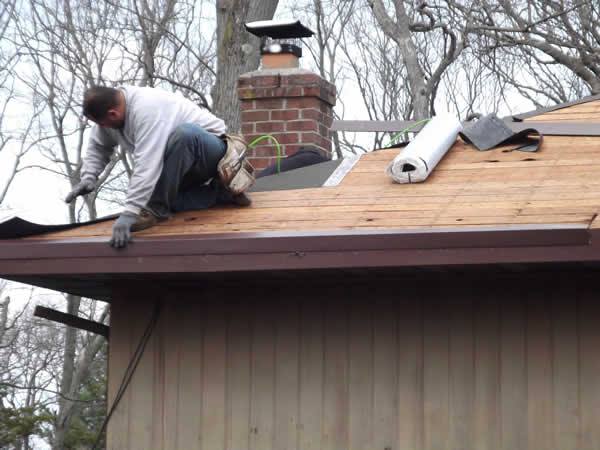 Contractors carry two primary types of insurance; Workers Compensation, and Liability Insurance. Workers Compensation covers personal worker injuries and is usually covered by the New York State Insurance Fund. Liability Insurance covers any and all other contractor liabilities. There is a high rate of claim in this industry, so this type of insurance can be quite expensive – that's why it is crucial to make sure that the insurance policy your chosen contractor has is inclusive of roofing. Contractor policies default to excluding roofing, and must be specifically altered to include roofing operations.
Because of these factors, it is crucial to verify a contractor's insurance coverage. The most common way would be to request an "accord form" from the contractor. This will list coverages, and also provide you with a number to contact the brokerage firm itself in order to verify their coverage. We make a point of giving you a copy of our accord form at the time of your estimate.
With Roof Pro, your local New York home roofing company, you can rest easy knowing we are fully insured to work on your home. We have many years of experience in the roofing industry, and take our work very seriously. If you want to be certain of you're receiving the highest quality installation at the lowest risk, give us a call. We're one of New York's premiere roofing companies with clients from all over the state. Syosset to Commack, Kinks Park to Hauppauge and even East Northport, we've built for the lot and will be happy to help you with your own residential roofing project.