About Us | New York Roof Pro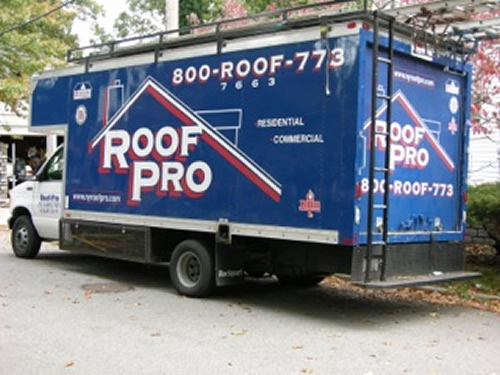 About Us at Roof Pro, Inc. is a family owned business operating since 1994. Centrally located in Bayshore, New York, we serve Nassau and Suffolk counties of Long Island and with pride and expertise. Be it shingles, tiles, flat roofs, repairs, leaks, new roofs or virtually any other type of roofing service, NY Roof Pro roofing services is able to provide all that's needed for your home or business.
We are one of Long Island's top rated roofing businesses, based on industry assessment, years of experience and our past satisfied customers. Roof Pro is a Better Business Bureau accredited roofing contractor, a certified builder of the GAF Master Elite Factory Program and a member of the National Roofing Contractors Association.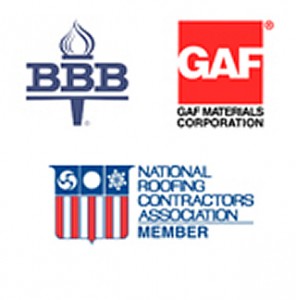 Mission Statement
Our constant goal at Roof Pro is to provide the most professional service at every level of our business.
Our commitment is to honestly and accurately assess the customer's needs, and to clearly explain and offer the best technologies and specifications in the industry.
NY Roof Pro will treat every customer's project from the start to finish with the utmost attention, to insure that every detail and specification as it was contracted is delivered.
All work we perform will be done by courteous and well trained professional employees. Every detail, down to the last nail, will be in strict accordance to the highest industry standards.
It is not our goal to meet our customers expectations, it is our mission to exceed them.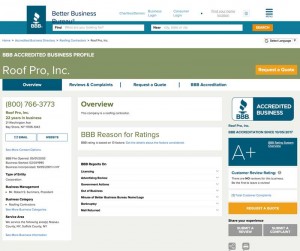 BBB Rating
Our team has been doing roof replacements and roof repairs in the Long Island area since 1989. Roof Pro has maintained a great amount of respect and accolades from our customers both private and commercial. Our A+ rating in Better Business Bureau® tells it all. You can click the image to go directly to our actual "Roof Pro Ratings Page" on the BBB.com website. We try to uphold our workmanship to your and the industries standards, our ratings at BBB.com shows that and that is something we are proud of. Click the image to the left and see how we are rated by BBB.com.