Roof Warranties | New York Roof Pro Services
In the roofing industry there are two types of Roof Warranties. The first is the manufactures material warranty and the other is the roofing contractor's workmanship warranty.
Material warranty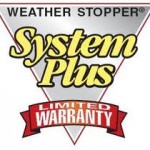 When it comes to New York shingle roof material warranties most manufacturers will warranty their products from 25 years to 50 years. What most homeowners don't realize is for the most part these are prorated warranties.  Meaning after an initial 5 to 10 year period the coverage is reduced on a yearly basis. With these warranties labor costs to fix a defective shingle are not always covered. As a GAF Master Elite Roofing Contractor we are able to provide a homeowner with an enhanced 100% material warranty called a Systems Plus Warranty that covers labor costs also for up to 50 years. If your roof fails at any time during the 50 year warranty period GAF will cover all costs to fix or replace your roof including all materials, dump fees, and labor. These are Roof Warranties that most contractors are not eligible to offer.
Workmanship Warranty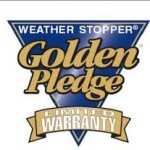 98% of the time if there is problem with a roof system it is usually a workmanship error. Most roofers will stand behind his or her workmanship for 1 to 10 years. Unfortunately in this industry a lot of times that roofer won't be in business for that amount of time. For the most part a lot of the problems that happen with a roof could have been avoided if corners had not been cut when the roof was being installed. With over 20 years in business and with the practices of not cutting corners the way most "roofers" do, Roof Pros, your local New York Roofing Contractors, workmanship warranties are true warranties. As a GAF Master Elite Roofing Contractor we are also able to give a GAF Golden Pledge Warranty. After your roof system is completed we will schedule an inspection by GAF. A GAF representative will come out to do a 42 point inspection of the roof to make sure the roof installation is up to all manufactures standards. Items included in inspection include shingle nailing, dripedge installation, ventilation, flashings, chimney crickets  and many more. If the inspection score is anything lower than  a "perfect 10" we are responsible to make any adjustments giving us accountability. Upon the "perfect 10" GAF will stand behind our workmanship for 25 years as well as 50 years full coverage on materials transferable to the next homeowner.