NY Home Roofing & Gutter Cleaning | New York Roof Contractors
December 04, 2014
Protect Your Gutters This Winter!
Gutters are one of the most important parts of your roof whether your in Kings Park or Hauppauge, New York. Gutters protect your home, basement, foundation, and deck from water damage. Water coming off of your roof is caught by the gutters and channeled down spouts to the ground and away from your home. Without gutters, water could cut a line into your concrete, soil, or deck, eventually seeping into your foundation and then your basement.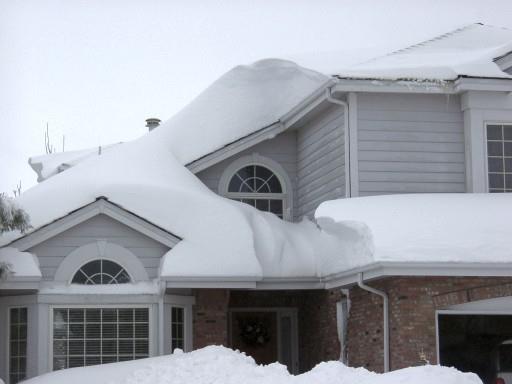 If you plan on getting gutters, always consider gutter size, leader placement, and leader size. Depending on the size of your roof, you will either need a 5″ or 6″ gutter. Most houses feature 5″ gutters but if your roof gathers a lot of rain water or snow, 6″ may be more efficient. You want to place leaders away from the house to keep it safer and visually appealing. We also prefer to keep them away from walkways to prevent icing in cold temperatures. As for leader size, most houses include 2″x3″ leader pipe. If that size isn't enough, the piping size goes up to to 3″x4."
When installing your gutter, we first inspect the property for the best arrangement for the leader pipes to avoid damage from water runoff. We then make sure your fascias are able to properly support your new gutters. Our seamless aluminum gutters are then formed to your home and attached with hidden fasteners and screws. The leader pipes and gutters are then joined using sealant. Be sure to keep your gutters clean for optimal performance. If you are unable to do so, we offer a gutter cleaning and maintenance program.
If you're ready for new gutters just in time for winter, contact Roof Pro, your local New York Roof Contractors in Bay Shore today!