NY Roof Fall Specials | Long Island Residential Roofing
November 11, 2014
New York Roof Service Savings!
Roof Pro is concerned with providing you with the best service at the best prices. In keeping with these practices, we are currently running several NY Roof Fall Specials. These specials are only valid if you book your roof job by December 1st, so give us a call at your earliest convenience.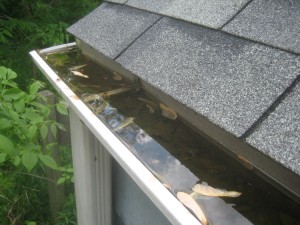 You have the opportunity to choose between Roof Pro first and second Fall Specials. Our first featured special is a Free GAF Golden Pledge Warranty with a complete roof job, that is valued up to $360. Our second special is the installation of a free Gutter System up to 150 lineal feet with complete roof job. With Roof Pro Fall Specials you also get one free year of our New York Roof Maintenance program with your new roof. Through this program you will receive two visits to clean your gutters and roof, any tree or bush limbs that have begun to approach your roof will be cut, a roof inspection for manufactures defects and animal infestation will be conducted, maintenance of all flashings, sealing of pipe flanges, caulking, and sealing the windows above roof lines will be completed, and the siding above roof lines will be inspected and caulked as necessary.
Please mention the specials at the time of your estimate. Any work that has already been contracted is not valid with these specials. Whether you have a home or residence in Plainview, Syosset, or Commack, we look forward to speaking to you about your new roof or roof repair. Contact Roof Pro, your local Long Island Residential Roofing Company for more information on our Fall Specials today!