NY Roof Replacement | New York Home Roofing
November 03, 2014
Residential Roof Replacement Options
Planning on replacing your roof? The options available are almost infinite. Two of the most popular are flat roofs and shingles. There are four main types of flat roofs and three main types of shingles that we professionally install throughout New York residential homes.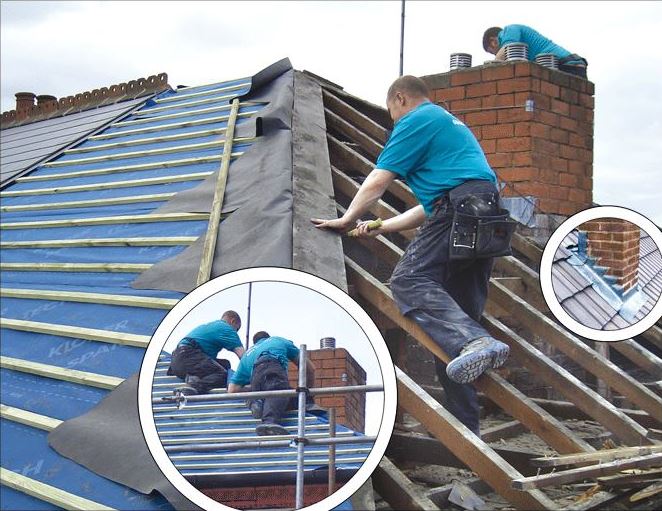 When inspecting your home, we decide which flat roof system best suits the needs and conditions of the given environment. Your house could best be suited for Built-Up Roof (BUR), Modified Bitumen, PVC, EPDM, or Spray- Applied Roof Coating. BUR is very economic and attractive as the top coat is usually gravel and pleasing to the eye. Also, BUR is a great insulator due to its many layers. Modified Bitumen is a single ply roofing system that is usually rolled onto the roofs surface and attached using a peel and stick method. This roofing is environmentally friendly as it reflects the sun, cutting energy cuts. PVC is easy to install and is permeable, allowing it to be resistant to water pooling. EPDM is similar to PVC as they are both single ply but EPDM is rubber instead of plastic. This makes for a very durable roof that is quick to install. Lastly, Spray-Applied Roof Coating is generally a silicone coating that is evenly sprayed atop your home. The coating is reflective, impermeable, and sustainable.
The most common choice of roofing material used for NY roof replacement is Shingles. Shingles are typically made of fiberglass with asphalt and mineral fillers that make them waterproof. 3-Tab Shingles have been used on homes for a very long time. They are an economical choice and are available in a variety of aesthetically pleasing colors. Laminated Shingles are the most popular choice for re-roofing. They are heavier and more durable than 3-Tab Shingles and provide contoured visual effect on the roof's surface. Designer Shingles are laminated more heavily making them thicker and larger than standard shingles. The shingles can be found in a variety of styles, some of which mimic wood or slate. These are some of the longest lasting shingles that can carry a 50 year to lifetime warranty.
Whether you live in Sayville, Syosset, or Hauppauge, and you're ready for a new roof, be it flat or shingled, give Roof Pro a call, your local New York home roofing company today!