Dix Hills Roofing Service | New York Roof Maintenance
Can I put ice and water shield on the entire roof?
March 18, 2014
Ice & Water Shield Roof
There are mixed recommendations and opinions that come from manufacturers as to the use of Ice & Water Shield to "completely" cover all roof surfaces that are to be shingled. The answer we get is that it may trap moisture in the structure and not allow it to "permeate" thru the roof assemblies. I have always been of the opinion that excessive interior moisture inside a building should be controlled with humidity equipment and or air control and not allowed to "permeate" thru wood structure from the inside out. New York Roofing Service installs flat roof over wood substrates would have the same "non permeable" effect that Ice & water shield has and from experience, any damage we have ever found on a wood substrate roof deck had come from the roof leaking.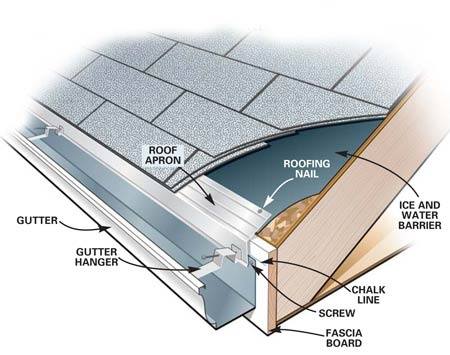 There are certain uses inside a building that does cause excessive moisture, i.e: pools, car wash, hot tubs, etc. and we have seen these uses cause damage to the roof deck from the inside out, but these are rare situations and I have not seen any evidence that the use of Ice and Water shield causes damage to the plywood sheathing.

FYI: My entire house has full Ice and Water Shield on roof deck. Roof Pro Inc, your local NY Roofing Service Company serving the Dix Hills, Long Island, Babylon, & Suffolk County surrounding areas!