Gutter Cleaning and Screening Installation
In Autumn, plants are withering, landscapes are looking scarce, and leaves are starting to fall. With changing temperatures and falling foliage, are your gutters clean? Many homeowners across Long Island neglect the chore of gutter maintenance for multiple reasons; lack of equipment, shortage of time, or in many cases, limited mobility. Keep your home protected from preventable water damage with Roof Pro.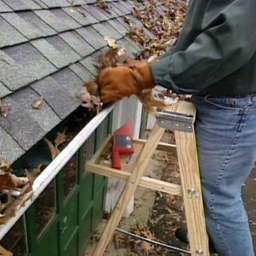 Gutter and leaders systems protect your home, basement, foundation, driveway, deck, and landscaping from water damage. This system channels water off your roof and away from your house. If such a system was not in place, water may seep into foundations and eventually effecting basements. This may cost thousands in damage. In order to make sure your gutter system is working efficiently the removal of leaves and debris is recommended a minimum of two times per year. Although, some retailers promote the use of permanent leaf protection systems we do not recommend them.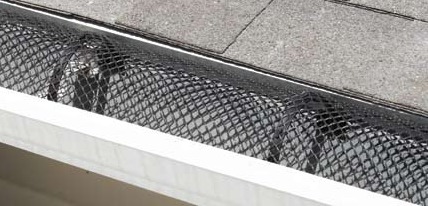 These systems are not 100% effective, giving the homeowner a false sense of security. In some cases, water and debris enter the system making it very difficult to remove. At Roof Pro, we use a durable screening that is removable. This piece is screwed into the top of the gutter with its back end positioned under the first shingle roof. Our technique provides an easier gutter-cleaning alternative to the other brands that lock in the screening preventing a complete all around cleaning.