Modified Roof Systems | Roof Pro Roofing Company
Modified roofing products evolved in the 80's as a result of asbestos being removed from roofing products and the insurance issues and dangers related to the use of "hot tar". Asphalt by itself is a great water proofing material, but by it self does not expand and contract very well. The roofing industry began adding modifiers to asphalt in order to stabilize the material and the "modified market" was born. Modified Roof Systems are constantly being improved here are the most popular systems
The roll products available in the modified world are divided into three types based on their application.
Torch Applied (APP)
Mop Applied (SBS)
Self Adhered (SA / SBS)
As a company "Roof Pro Inc" never uses the torch applied version of this product as we find that it is the worse performer of the 3 types, and the danger associated with it's open flame application.  Please see Don't use Torch Down for a full explanation on this products shortcomings.
We do make use of the other 2 configurations of this type of roof product.  These versions are perfect options for the  "high traffic roofs" such as shopping centers, restaurants and industrial buildings.  These products can be installed with multiple layers giving them the strength benefits of a build up roof system.  This is vital in a roof environment that has constant traffic and work being performed by HVAC and mechanical contractors.  It is a thick durable product and solvent compatible, so it can withstand the abuse that is inherent in this environment.  It is generally finished with a white, granulated cap sheet that provides supreme durability as well as being reflective and a maintenance free finish.
Depending on the chosen design of your roof, we will install one of the following configurations as the "field" for your new roof system.  Note: the "flashing and details" that are specified would remain unchanged regardless of what "field" option is chosen.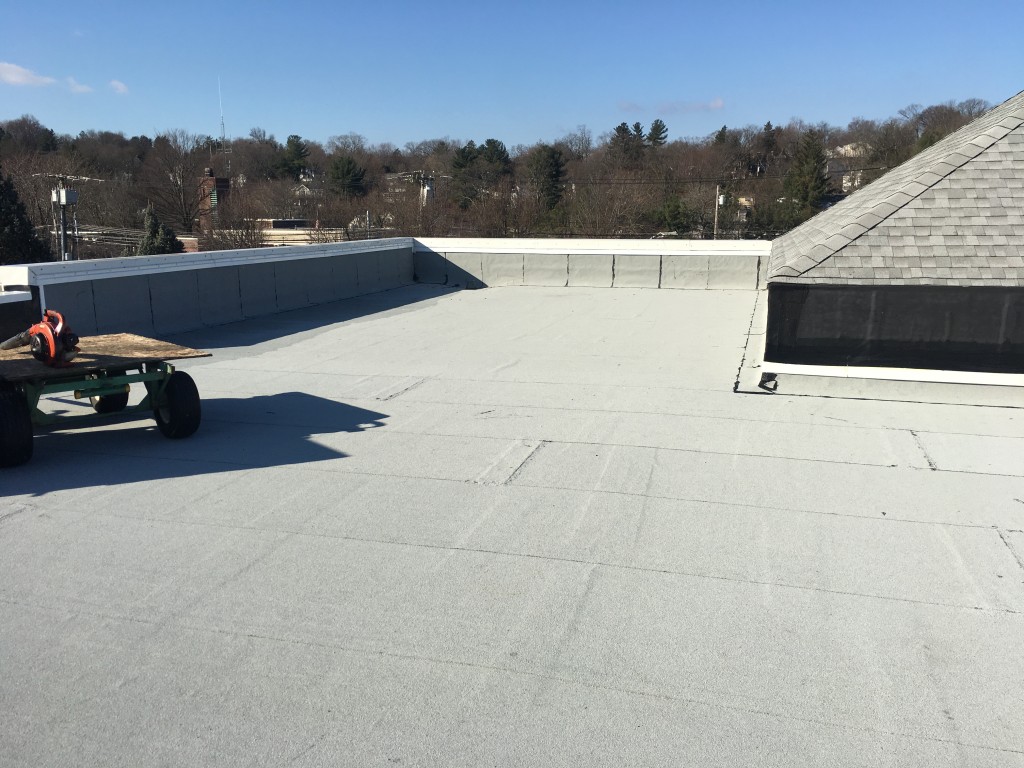 SBS White Granulated Roof:
SBS White Granulated Roof system is applied directly over the field of the existing system in a full application of modified roof cement.  This roof is our best "cost savings" option.  Used over a stable roof and flashed properly we warranty material and labor for 5 to 12 years.
SA Nail Base and SA Cap system is also a good cost savings option as it is a re-roof.  The SA nail base is set in a full application of modified roof cement with a second ply of SA White Granular Cap sheet installed on top.  Again, all good flashing details would apply.  This roof will get a 12 to 15 year material and labor warranty.
Recovery Board and SA Base and Cap
Recovery Board and SA Base and Cap system specificationis used as a mid range budget roof.  This system gives you options to adjust pitch and "even out" roof surfaces as well as gaining "R" values to the building.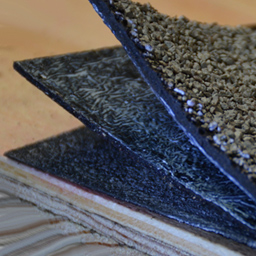 Rip / Insulation / 1 or 2 ply Base and Cap
Rip/Insulation /1 or 2 ply Base and Cap is our premium-modified system.  This system would be the most thorough restoration.  This system allows you to control pitch, maximize "R" values and achieve maximum material and workmanship warranties (20+ years).
If you have any questions, don't hesitate to contact your local Syosset Roofing Company or give a call at 1 800 766 3776.